The Girls of Dungeons and Dragons the animated series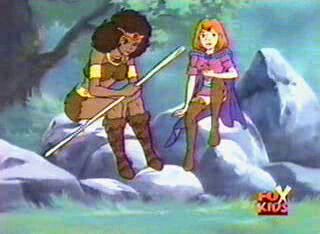 This site is dedicated to the cartoon women of dungeons & dragons the animated series. The show was a stupid little cartoon with poor plots, but it did have some fine females in it. On this site you will find pictures of them pulled from the episodes. I think you will enjoy it.
There are currently only pictures for the two main female characters, but I'll see if I can put in one or two other gals who appeared in the show at some point.
| | |
| --- | --- |
| Shiela | Diana |
| Sexy white redhead in miniskirt | Hot black girl in fur bikini |